New: Quorum
Whether for a board, an assembly or any structured meeting based on legislation, we have improved the approval process by adding a quorum when approving the agenda.
Check out the Beenote Academy: Quorum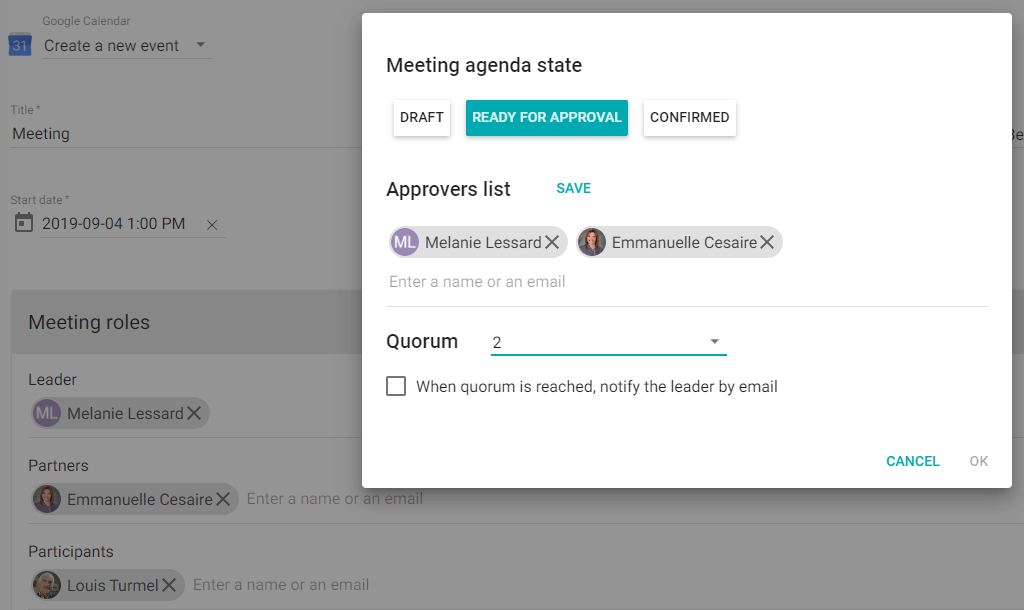 You might like: Quorum: Definition and use
Improvement of the agenda
For better planning of your time, the approximate start time of the topics is displayed when editing your agenda and also when editing in the Draft mode and the final version of the agenda. (Confirmed)
TIPS: This addition may allow people who are invited to a particular topic to have a better idea of the time they will be able to attend the meeting.
Improvement of the minutes of meeting
It is now possible to know the planned time of a subject and the actual duration it lasted in order to be covered.
TIPS: Eventually, you will be able to plan more effectively the time your discussions will last. This feature is also reflected in meeting statistics.