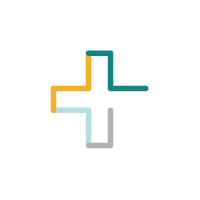 Enhance your Microsoft Teams meetings effortlessly with Beenote
Microsoft Teams allows you to hold your meetings; Beenote documents them before, during and after. What is a meeting without an agenda/objectives? Who said what and what tasks need to be done and by whom after the meeting? These are questions that Beenote makes it easy and efficient to solve. Whether it's for your board of directors, executive committees or operations, Teams and Beenote is your winning duo.
Improve governance through better management of your meetings
Involve every member of your team in implementing good meeting practices. At all levels of the organization, decision making is fundamental and must be done in a structured way. Decisions that are documented with good information provide better governance.
Maximize your meetings by combining Beenote and Teams for a complete view of your organization's activities.
Quickly find information, a decision, a task thanks to the advanced search through all your meeting documents. You even have access to decisions and tasks register for a better organizational follow-up.
3 simple steps to have structured meetings with Microsoft Teams
Beenote will facilitate your work with a pre-built or customized agenda according to your organization's requirements.
Beenote simplifies your task
During your meeting, take collaborative notes that are shared in real-time. The timestamp feature is done automatically during your meeting and then added to your minutes.
You can also record decisions in a registry, assign tasks during your meeting and track their progress from one time to the next.
Beenote handles your minutes
Beenote will simplify your work even more because, at the end of your meeting, your minutes could be up to 80% complete!
The advanced search in the solution will allow you to easily find information such as previous minutes, files, decisions, and actions.
A better practice for managing meetings
while still using Microsoft Teams
Insert any type of document in your meetings
In addition to meeting many security standards, Beenote allows you to use all the security you have implemented in your organization by using any type of document you have in your OneDrive or Sharepoint.
Collaborate in real-time, regardless of time zone and country
Continue working on your Word, Excel documents and add them to your agenda for quick access during your meeting.
Collaborate with your coworkers to write the agenda and minutes, document topics in real-time during the videoconference and assign tasks during the meeting and follow up on them at your next meetings. Beenote tasks are synchronized with To Do and vice versa.
Beenote works with us before, during and after the meetings. We are better structured and the minutes of meeting does provide an overview of all the decisions we made. For each task assigned during our meetings, there is a person in charge: what better way to be effective!
Annick Breton, CPA, CGA
Senior Director – Canadian Taxation, Raymond Chabot Grant Thornton
3 easy steps to integrate Beenote into Microsoft Teams
#1
At the bottom of the left menu of Teams, click on the Apps icon or go now on Microsoft AppSource.
#2
Search for Beenote and add it to your team
#3
Sign up to Beenote and get started
Cleverly document your Microsoft Teams meetings with Beenote