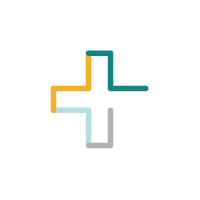 Integrate your Beenote meetings with Google Calendar and sync your tasks with Google Tasks. Everything you need for successful meetings
Your Beenote meetings added directly to your calendar
Forget all those emails back and forth to find out everyone's availability. It's all done on your calendar.
Add the agenda to your Google Calendar
Notifications: automatic event reminders
Get a quick overview of room availability
Plan your meetings according to the available time slot of all participants
Add the meeting confirmation directly to the attendee calendar
Reduce the number of emails related to meeting schedule management
Centralize all your tasks and make a better follow-up to your meetings
Add, assign or edit your tasks directly in Beenote and sync to Google Tasks. Tasks update is bidirectional.
Add tasks directly to your calendar
Receive email notification of a new task
Follow-up on tasks in observer mode
Link your tasks to your meetings and files
During your meeting, assign tasks in real time
Take a quick look at your calendar to see all your upcoming meetings
Before and during the meeting, collaborate directly in your documents
Prepare your team and add your documents that are in Google Drive (Docs, Sheets, Slide) to your agenda. Then make your presentation while adding or modifying information.
Continue to use your work tools from the Google suite and use Beenote to structure your meetings, from agenda to minutes.
Add real-time information
Access your documents via the agenda
Do your meetings, no matter where you are
Work effectively with your team
If you need help or simply have questions about this integration, please contact us. You can also check out the
Beenote Academy
.